Being the home of the oldest and the first capital city of Philippines, Cebu City, it is no wonder that there is a lot of historical landmark in this land. Not only that, this land is also the center for trade industry making them the second most visited city in the Philippines with Manila being the first. The rise of the tourism industry in Cebu is reasonable enough considering the interesting attractions that the land has for its visitor.

Top Places to be visited in Cebu City:

Heritage of Cebu Monument

This place portrays the history of Cebu where it offers a synopsis of what had happened in this land in the past. Battles, invasions, revolutions that happen here will be revealed when you visit this monument. It is better for a traveler to come here together with a tour guide so that they can know and understand the land's history better.


Magellan's Cross
One of the important historical landmark for people in Philippine. Originally, Ferdinand Magellan who was deemed as a villain for Filipinos ordered the cross to be built to mark his arrival here but the Filipinos took it as the mark for the birth of Christianity on this island instead of the remainder of his arrival.


Lapu Lapu Monument
A great historical story about the Philippines first hero who led his troops to defeat Magellan and his underlings. The statue of this renowned hero is built in order to honor him and to remember what he had done for the country by defeating Magellan.


Basilica Del Santo Niño
A must-visit church in Cebu where people can see the revered statue of the Child Jesus (Santo Nino) and pray for their good life in front of the statue. It would be great if the visitor can join the Sinulog Festival held in this church to experience their culture.


Alegre Guitar Factory
Being one of the pioneers in the guitar-manufacturing business, Alegre family who owned this shop live up to their name as they provide a high-quality guitar, crafted beautifully and it is also exceptionally durable. This makes the shop the first place for a guitarist to stop by and other people also visit this shop to see the exceptional guitar with their own eyes.


Museo Sugbo
The location for this Cebu Provincial Museum formerly locates the Cebu Provincial Detention and Rehabilitation Center (CPDRC) and was known as the provincial jail of Cebu (Carcel de Cebu). Now, this place is used for a Museum with a purpose to kept Cebu history in a place so that it is easier for people to know about them. This museum is also designed by the one and only architecture in Cebu at that time, Domingo de Escondrillas during the year 1869.


Taoist Temple
Although this famous temple is hard to be reached due to its steep steps and winding paths, it does not stop people from visiting this temple. All the tiredness will be swept away when they arrived here due to the beauty of the temple's design and the breathtaking view of its surrounding. If someone wants to pray here, they have to join the Taoist ritual by taking two prepared blocks of woods and drop them into the floor. If the woods fall with its face up, it means that God has given permission for them to pray but if it happens oppositely, it is believed that it is not the right time for their wish to be granted by God.


Temple of Leah
This temple can be considered as another version of Taj Mahal, not because of its architecture but for its sentimental value. Teodorico Soriano Adarna is a husband for the late Leah Albino-Adarna. He built this temple as a symbol of love towards his wife. The temple is also a home to precious memories of his wife.


Fort San Pedro
Visit Fort San Pedro to see the influence of Spanish architecture on Philippines building. Many said that this place marked the beginning of Spanish colonization but it was originally built in 1738 to protect against the Muslim raiders.


Simala Church
A popular church among the tourists as well as the locals where many are mesmerized with the beauty of its building and its surrounding.


Fuente Osmeña Circle
A renowned park in this land due to its picturesque fountain in the middle of the park. It serves as one of the important landmarks in the Queen City of the South. It was named after President Sergio Osmeña to honour his vast contribution to the country.


Provincial Capitol
Visit and take a look at where the seat of Cebu provincial government in the Philippines take place.


Tops Lookout
Get the best view of Cebu City where travelers can see the 360-degree of the city surrounding. The view is particularly very beautiful at night with the various colour of lights from buildings and other places.


Sky Experience Adventure
Located at the top of the Crown Regency Hotel, it is a thrilling adventure provided by the hotel where it deals with activities done in a high place. The Edge Coaster and Sky Walk are famous for giving the customers chill throughout their body. Skywalk will require people to walk through glass floor panels making them feel that they are walking in the sky without any support. Meanwhile, the edge coaster is where the customer will sit in a designated chair and it will bring them around the edge of the hotel and make them feel that they are going to fall in any second.


10000 Roses Café
This viral café on Facebook is also one of the must-visit locations in Cebu. This café is a Korean café that provides 10,000 artificial LED-powered roses where the customers can enjoy the view from the café itself.


Colon Street
A great location for souvenirs shopping! Lined up with shops selling beautiful jewellery, shoes, clothes and others, it is indeed a place to be for a traveler. Not only that, they can also taste Cebu local snacks or foods which sure to increase their appetite.


CEBU ISLANDS 
Island in Cebu has a wonderful and amazing sights that many can visit to experience it by themselves. Snorkeling and diving are some of the obvious activities that you can do there due to the variety of the island's marine life.

Oslob
Visit this southern part of Cebu Island and experience swimming the whale sharks. Local people also called them Tuki. Whale watching usually start at 11 AM every day so make sure to match the time with the tour schedules.


Sumilon Island
Located only a 15 minute boat ride, Sumilon Island is a small island with Bluewater Sumilon Island Resort as the only resort in this island. The beautiful and white sandbar of this place will make no one regret of taking the time from the tour schedule to come here. There is also snorkeling package provided around the island.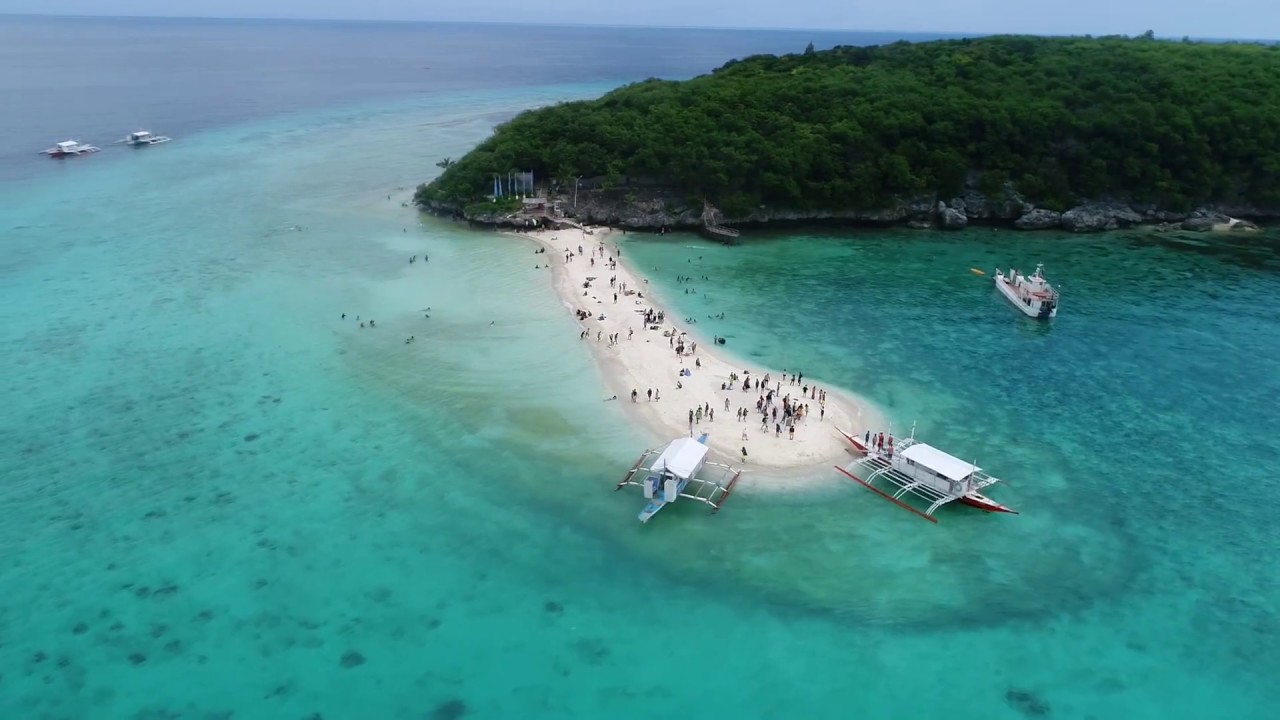 Moalboal
Moalboal is another island worth visiting when travelers come to visit Cebu. The magnificent white sand together with its diverse marine life make this island a perfect spot for island lovers or anyone who loves nature. There are also packages for island hopping where it will bring the customers to visit Pescador Island and Turtle's point.


That's the end of some Top Places to visit while in Cebu, Philippines. However, there are many more beautiful things that can be discovered in this land.
So, what are you waiting for anymore? Let's go to the best vacation that you will get in Cebu.
We, AMI Travel provide tour packages to Cebu. Come and visit our website by clicking here to know more about our packages =)

Happy Traveling!