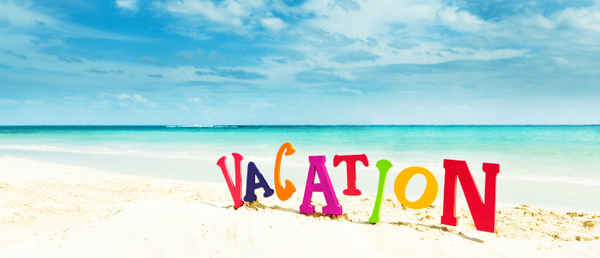 Do you remember when is the last time you go for a vacation? Because I do, and it has been many years since I enjoy a holiday. Work make out most of our time in our lives. Well, we do have a family to be feed on but don't forget that our souls sometimes need to be feed to. Facing work all day long in the whole year will definitely make you appear lifeless and depressed.
Let's change that and take a sweet vacation at least for a few days in a year for you to go travel to another country. What can go wrong if you miss work for a few days? Remember, we only live once!
For today, I will guide you towards a full list of places to go in Taiwan and most importantly, this list is also made especially to help Muslim travelers plan their trip in Taiwan.

INTERNATIONAL AIRPORT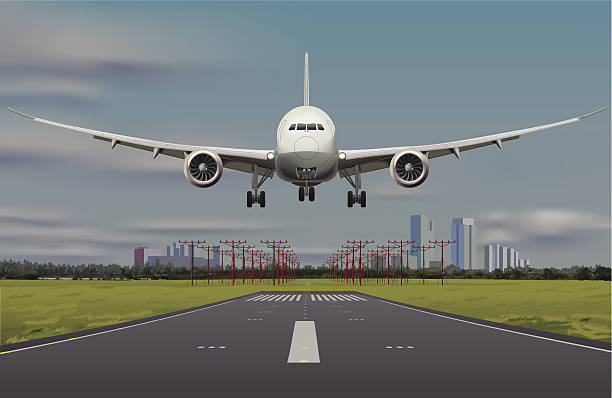 Taiwan has three international airports that you can fly into:
1) Taiwan Taoyuan International Airport

2) Kaohsiung International Airport
3) Taipei International (Songshan) Airport

However, tourists usually will stop at Taiwan Taoyuan International Airport as it is nearer to New Taipei City and it is easier to plan your trip if you start from here.

NORTHERN TAIWAN

(Taipei City, New Taipei City, Taoyuan City, Hsinchu County and City, and Yilan County)

1. National Palace Museum
A place where you can find many artifacts (around 690, 000 artifacts) and discover more about Taiwan history.



2. Yehliu Geopark
An attractive park formed by nature where you can see rocks with strange formations and rare but beautiful geological terrains.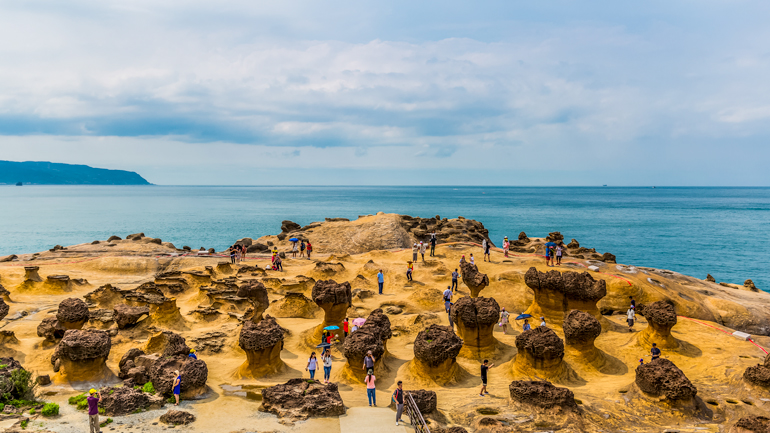 3. Taipei 101
It was once recognized as one of the highest building with 508-metres in height. You can experience getting to the top of the building within 37 seconds using its elevator and watch an impressive view of Taipei City on its Observatory.



4. Songshan Cultural Park
This place was once a Japanese tobacco factory during their colonial period and later it was turned into this park with an early modern Japanese architecture design for its buildings.



5. Huashan Creative Park
Taipei Winery was once located in this place. Now, the park displays various modern art that you can appreciate with your eyes.



6. Taipei Martyrs' Shrine
This shrine was built for the honorable 330, 000 soldiers who died protecting their own country as a memorial for their sacrifice.



7. Chiang Kai-shek Memorial Hall
This hall was built to honor the late President Kai-shek and on its side, there are National Concert Hall and National Theater where a lot of cultural performances has been held here.



8. Taipei Fine Art Museum
A place where you can see various modern art and as to date, this is the largest museum that exhibits modern art in Asia.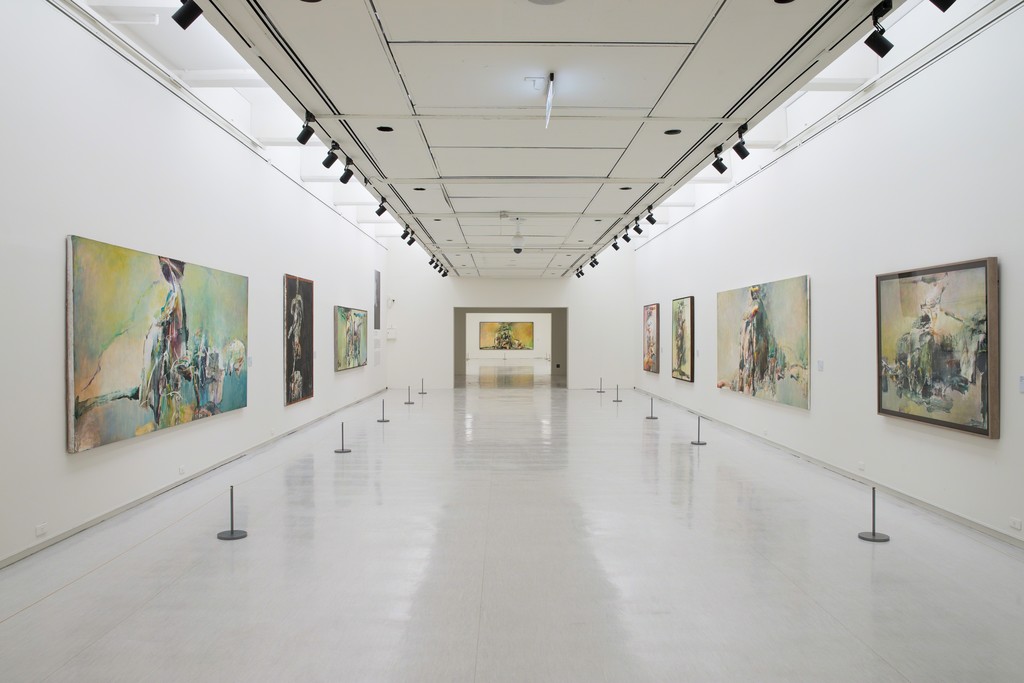 9. Beitou Hot Spring Museum
A place where you can read about the history of Beitou Hot Spring and the museum was once a location for the largest bathhouse in Northeast Asia.



10. Longshan Temple
This temple is considered as the most popular temple in Taiwan due to its history where the temple God-Bodhisattva was not destroyed despite being hit by gunfire in World War 2.



11. Shilin Official Residence
It was the residence of the late President Chiang Kai-shek and became a recreational place for people in Taiwan when it was open for public in 1996.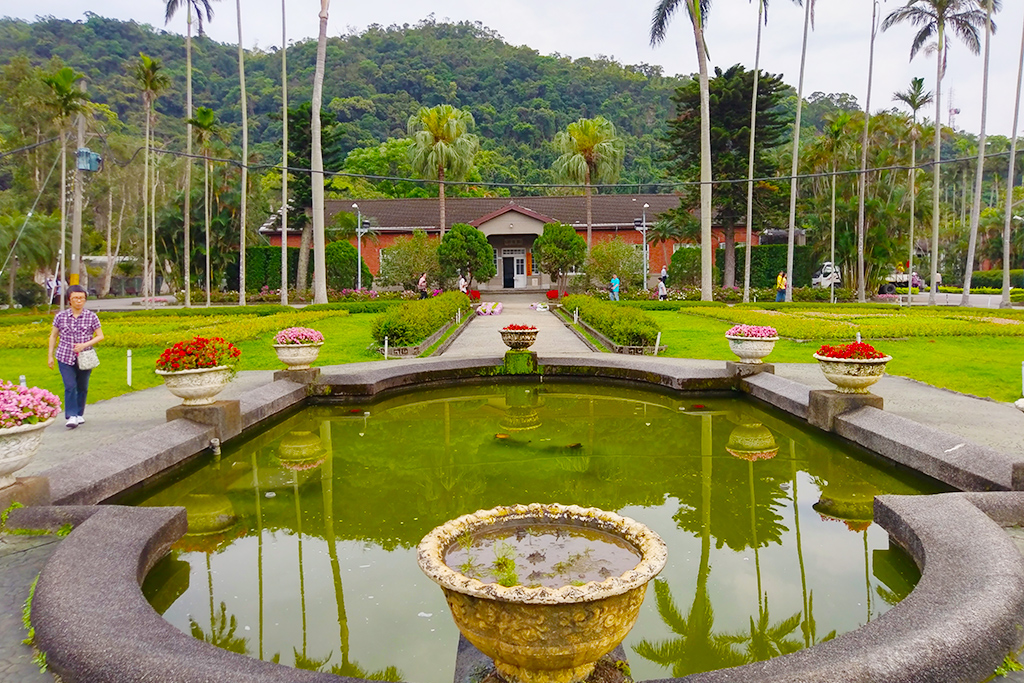 12. Maokong
An area where you can observe the art of Taiwan traditional tea drinking. This place was the biggest tea plantation in Northern Taiwan in the past.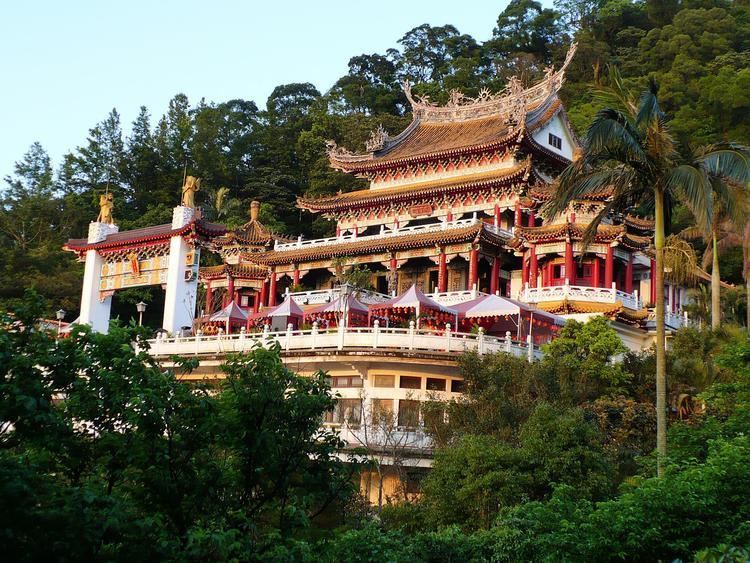 13. Tamsui
An important port and military base for Taipei. Sunset in Tamsui is beautiful enough to be listed in the 8 famous attractions in Taipei.



14. Jiufen Old Street
The first theater of Taiwan was built here and was known as Shengping Theater. You can observe the old architectures and teahouses when you visit this place. Some must-try snacks at this old street are taro balls, taro cakes, caozaiguo and A-Po's fish balls.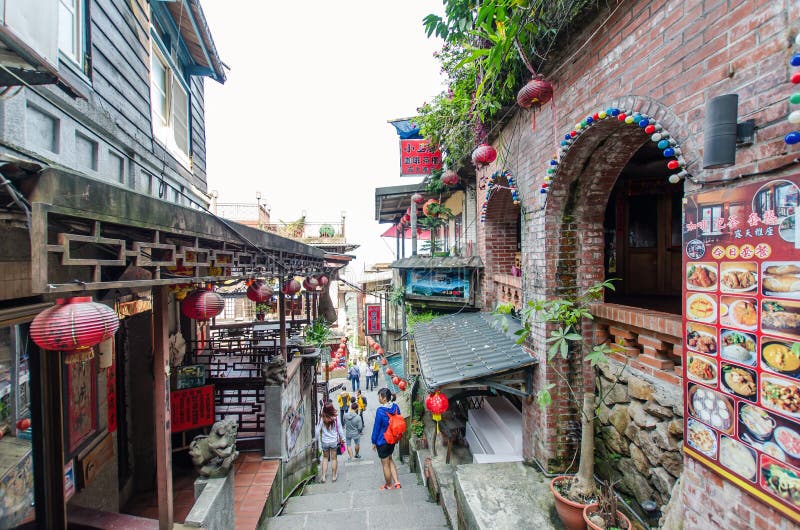 15. Pingxi Sky Lantern
Once a year, during the Lantern Festival, people will release their own lantern to the sky and pray for their good fortune in life.



16. Wulai
A renowned travel place for tourist where you can enjoy a beautiful and different view for every season: spring, summer, autumn and winter. You can also visit the hot spring while you are here.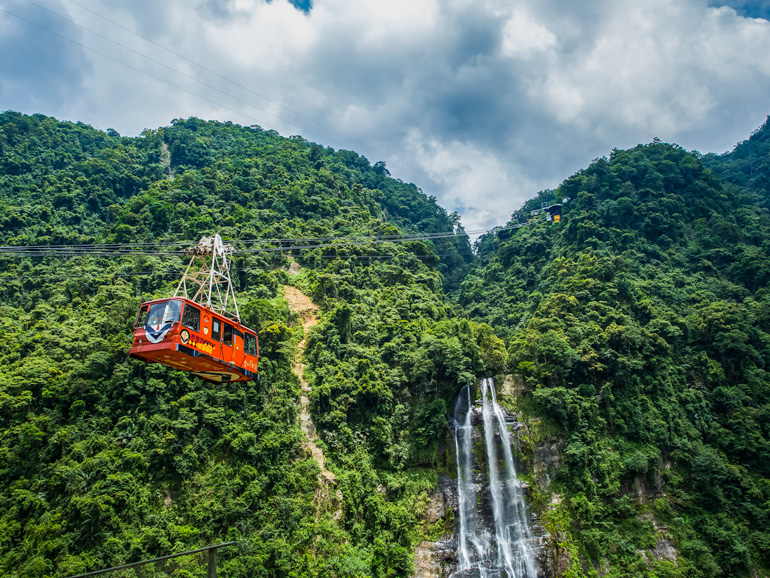 17. Jiaoxi
This place is also famous for its hot spring and other attractions such as Wufengqi Scenic Area, Longtan Lake, Houdong Waterfall, Linmeishipan Trail and Paoma Historic Trail.



SHOPPING
Some shopping location in Northern Taiwan that must be visited for any kind of shopping.
1. Xinyi Shopping District
2. Shilin Night Market
3. Guang Hua Digital Plaza
4. Wufenpu Garment Wholesale Area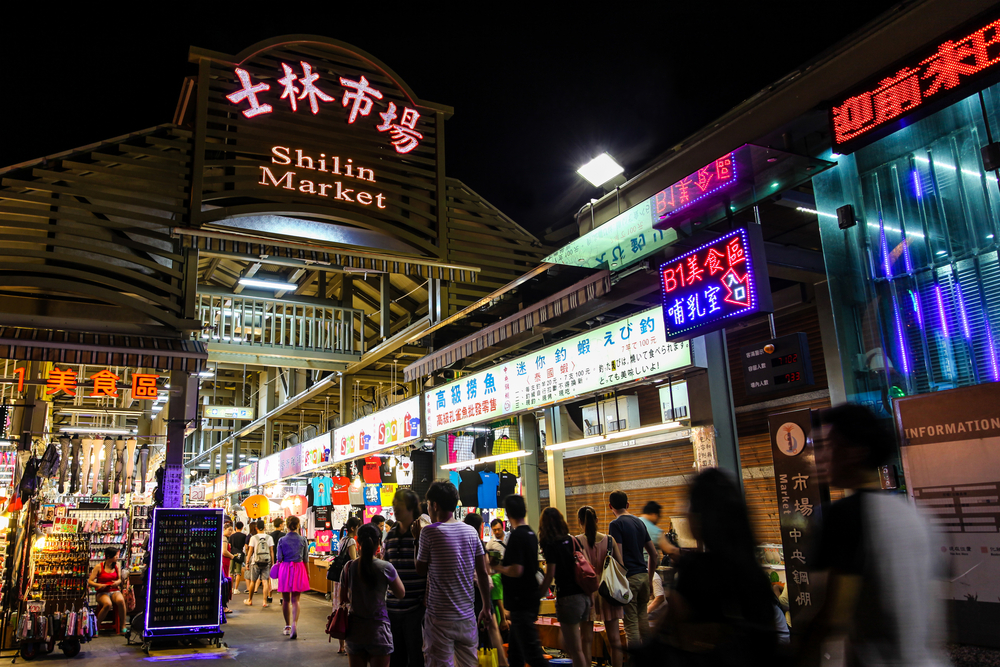 CENTRAL TAIWAN

(Miaoli County, Taichung City, Nantou County and Yunlin County)

1. National Taichung Theater
Designed by a Japanese architecture, Toyo Ito, it is a theater full of primitive caves and crypts as it is the concept of the theater. One of its famous attractions is The Sound Cave Curved Wall structure where it is proven to use a very complicated design, the first of its kind.



2. Xiangshan Visitor Centre
Where you can relax and surround yourself with nature. Sun Moon Lake is one of Taiwan's attraction that is located here.



3. Qingjing Farm
This is also a place full of beautiful natural scenery where you can rest your mind and escape your busy life for a while.



4. Calligraphy Greenway
A parkway inspired and designed with Chinese calligraphy. You can stroll along this parkway and watch the soothing view of this parkway.



5. Tunghai University
The first Taiwan private university built in 1955 using the modern Chinese architecture for its design.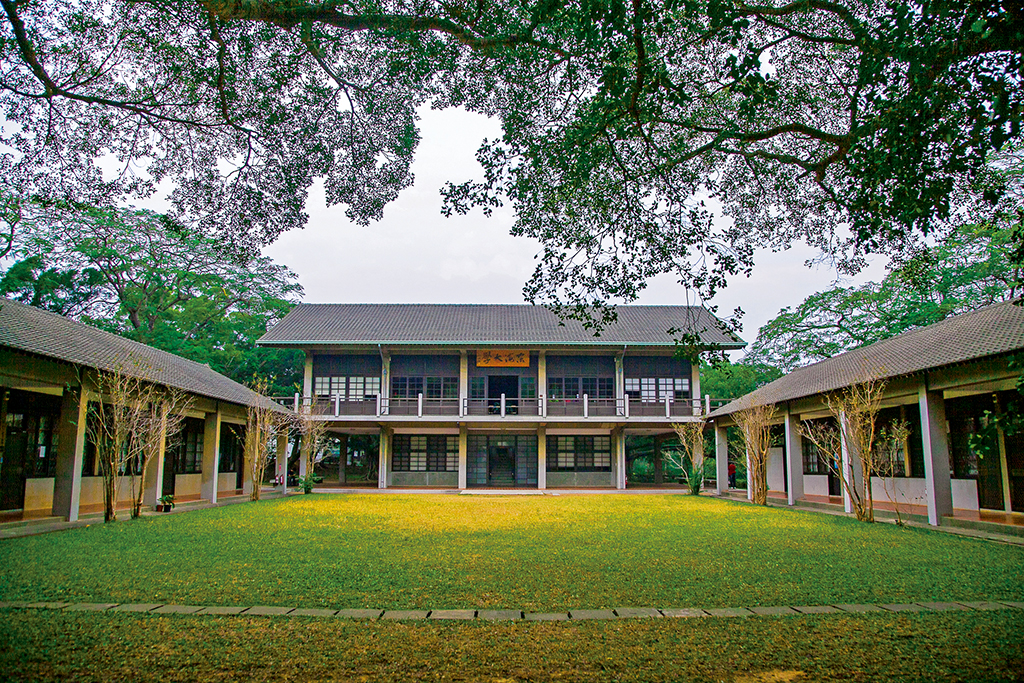 6. Chung Tai Chan Monastery
This monastery is well-known as the biggest and highest Buddhist temple in the world.



7. Formosan Aboriginal Culture Village
A place where you can experience different kinds of Taiwan indigenous tribal cultures and meet with the tribe people.



8. Sun Moon Lake National Scenic Area
A must-visit tourist spot where you can see a beautiful lake shaped like a crescent moon where it gets its own name.



9. Shuili Snake Kiln Ceramics Cultural Park
A traditional wood-burning Kiln for pottery making and you can also learn how to make pottery by yourself.



10. Wuling Farm
A place famous for Formosan Landlocked Salmon, apples, pears, peaches, alpine vegetables, and its scenery of cherry blossom as well as the maple leaf.



SHOPPING
Central Taiwan also had some good places to visit for shopping.
1. Miyahara
2. Fengjia Night Market
3. Yizhong Business District



SOUTHERN TAIWAN

(Chiayi County, Tainan City, Kaohsiung City and Pingtung County)

1. Alishan Station
This station was built using wood and it is the largest wooden train station in Taiwan.



2. Chikan Tower
A national historical site where it was built by the Dutch for trade expansion during the colonial era.



3. Kaohsiung MRT Formosa Boulevard Station
A unique station with a circular-shaped design and the largest of its kind. It is also has been voted as the most beautiful MRT stations.



4. Alishan National Scenic Area
A large area of 41, 520 hectares and is surrounded by nature. One of its attractions is the zigzag-shaped railway built in the past for logging business.



5. Tainan City
This a place where you can find out more about Taiwan history as it is rich in it. Some of the attractions here are Tainan Confucius Temple, The Eternal Fortress, Anping Old Fort and others.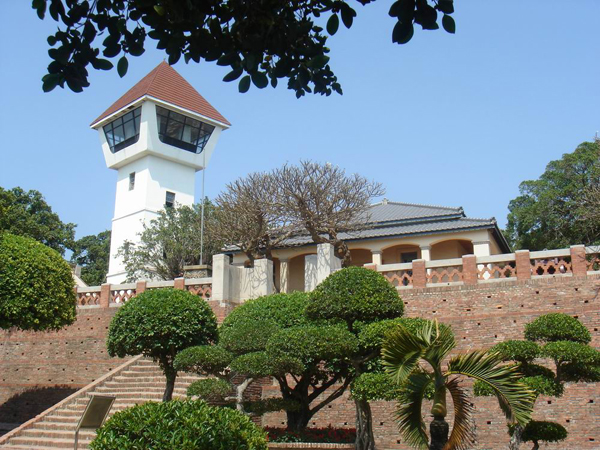 6. Buddha Memorial Centre
The Fo Guang Buddha located at this place is the tallest bronze seated Buddha.



7. Lotus Pond
The largest lake in Kaohsiung's Zouying District and the festival which was held in October called the Lotus Pond Wannian Folklore Festival is what attract tourists to come here.



8. The British Consulate at Takao
Kaohsiung was originally named Takao in the past and this building was built for British consulate but now is used as a historic cultural site of the British presence in Taiwan.



9. Love Pier
A famous location for movie or drama shooting and also a photography spot for tourists due to its unique double-sail design.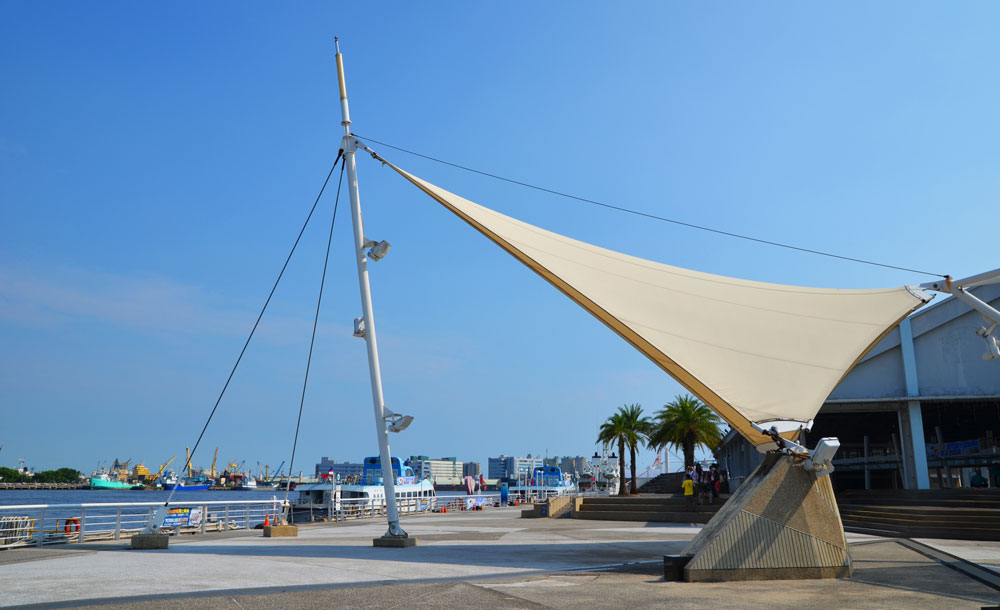 10. Pier-2 Art Centre
A centre for creative and experimental arts where it has an exhibition place for a variety of art exhibits.



11. Dabeng Bay National Scenic Area
This area of 2, 764 hectares include the biggest lagoon in Taiwan, Dapeng Bay and Taiwan's unique landmark, Dapeng Bay Bridge.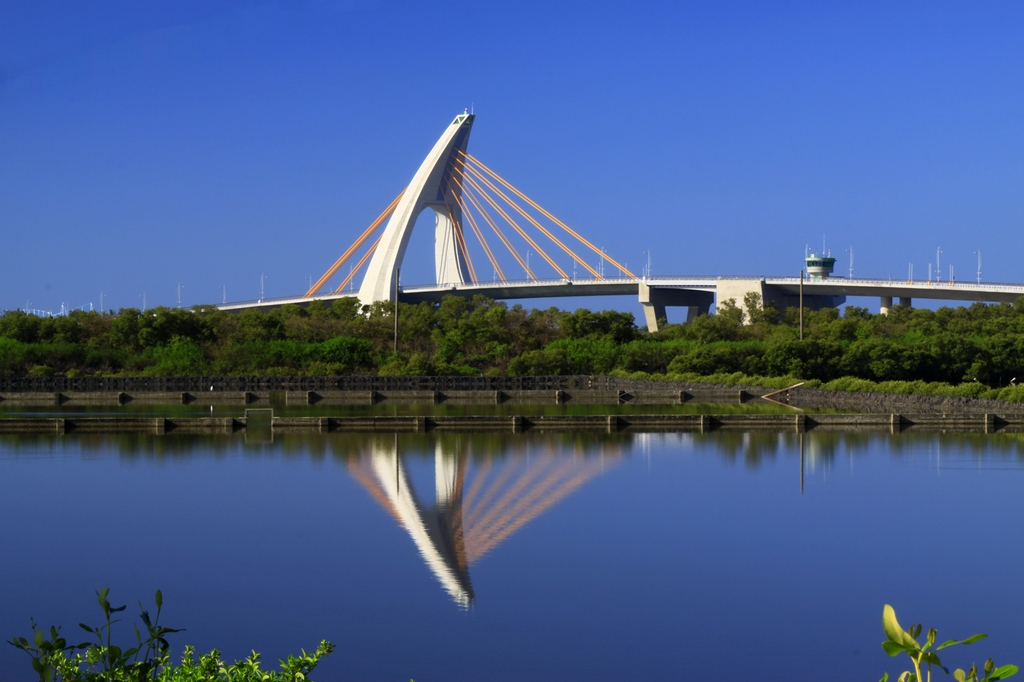 12. National Museum of Marine Biology and Aquarium
An aquarium with an underwater tunnel of 81-metres, the longest in Asia. You can find many types of sea creatures in the aquarium.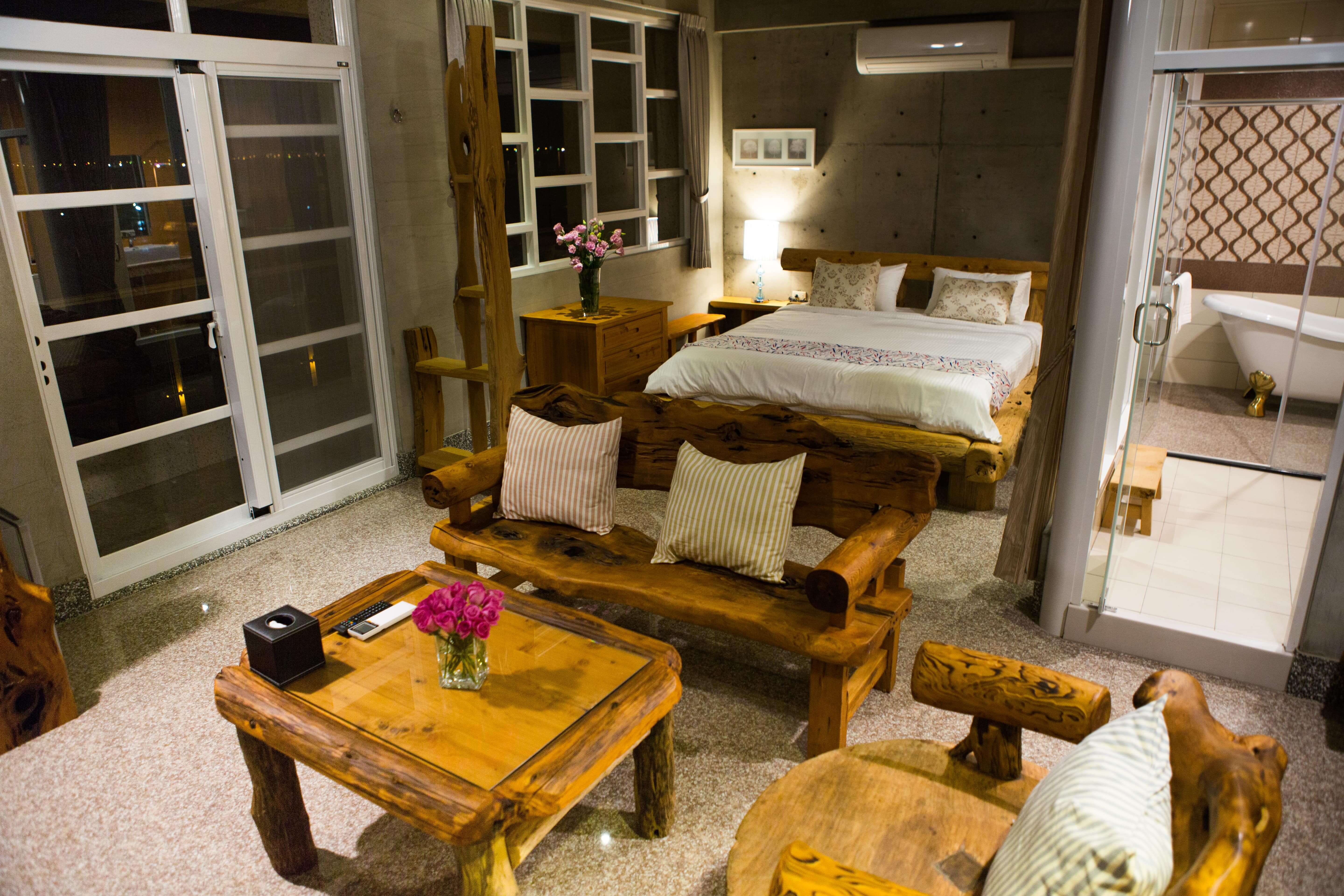 13. Kenting National Park
A park that includes both land and sea areas. This is also a place for migrating birds to spend their days during the winter time in the north.


EASTERN TAIWAN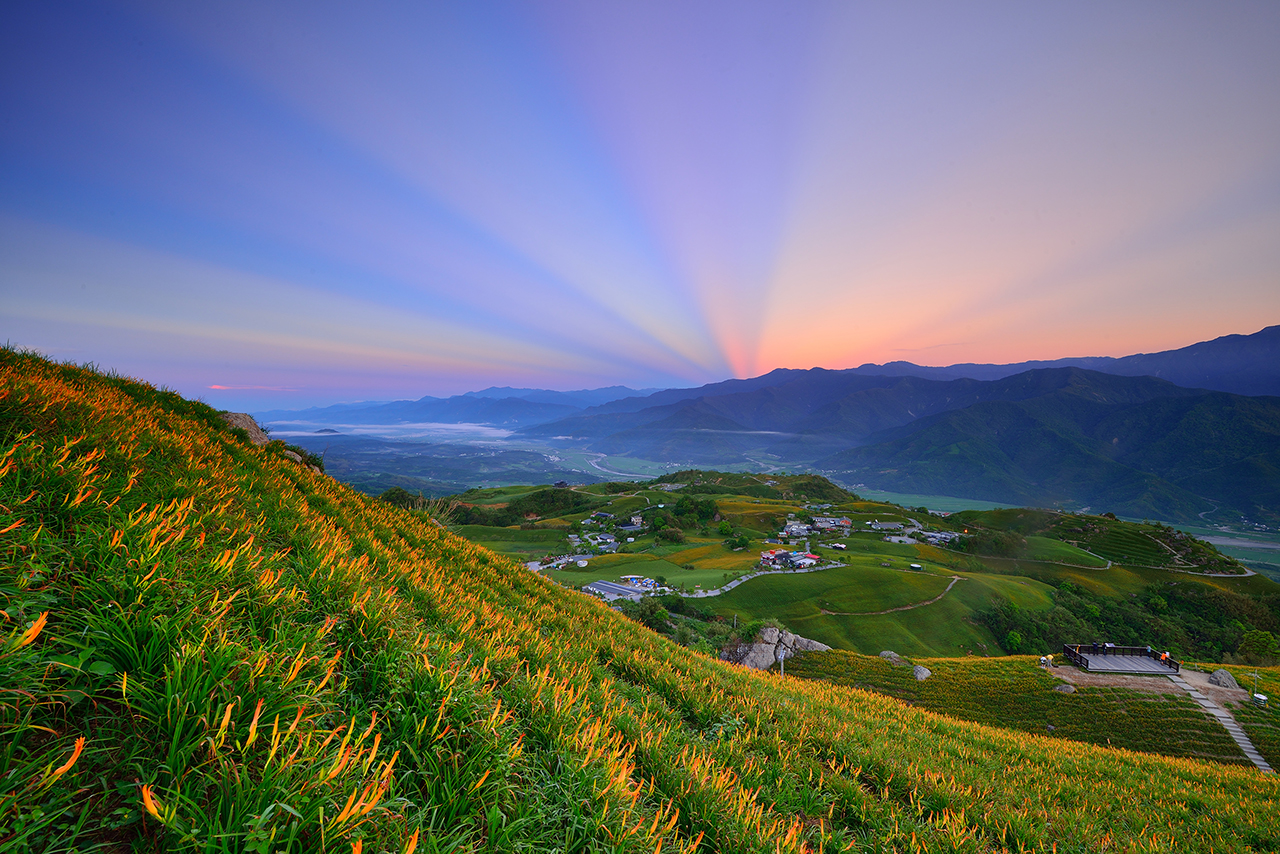 (Hualien County and Taitung County-mountain area)

1. Qixingtan Beach
A beautiful scenic beach that is worth for tourists to visit.



2. Taroko National Park
The second largest park in Taiwan and a famous tourist spot for its natural attractions.



3. Taroko Gorge
One of the attractions in Taroko National Park with a marvelous view of Marble Gorge.



4. Luye Plateau
A highland which is famous for its air activities such as international hot air balloon events.



5. Xiuguluan River Rafting
Xiugulan River is considered as the best place for river rafting due to its course of 22 kilometers with a turbulent and winding water flow. The river rafting event is usually held in June and July every year.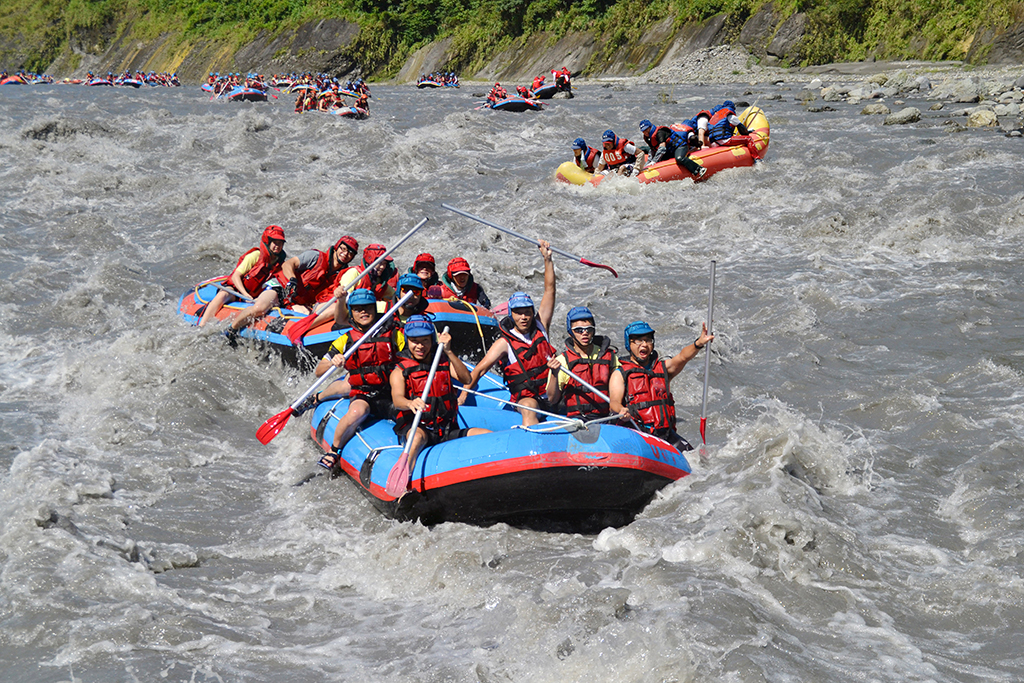 6. Liushidan Mountain
A place that will be covered with daylilies from August until September. A great place for a photo stop due to its beautiful scenery.



7. Sanxiantai
An island who had a unique landscape made from offshore islands and coral reef and a bridge resembled a long dragon known as the red Eight Arch Bridge.



10. Tiehua Music Village
A place where you can enjoy a variety of musical performance and there is also a handicraft market for you to stop by.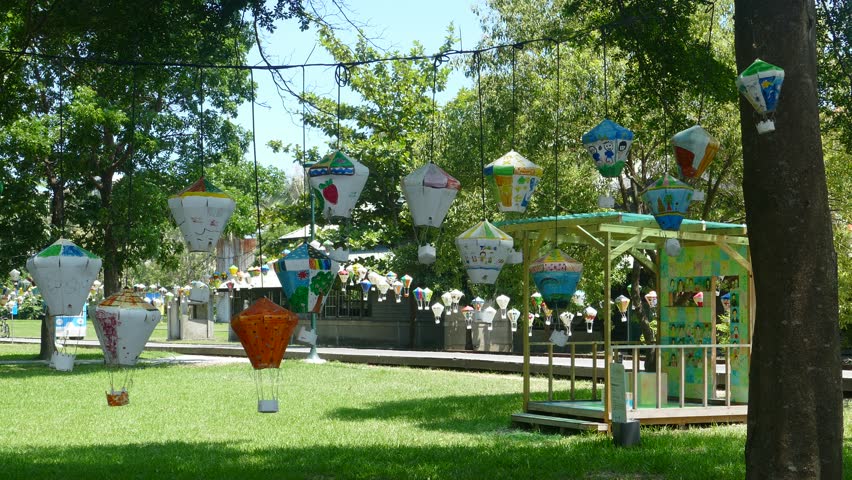 11. Zhiben Hot Spring Area
The natural landscape surrounds the hot spring area will calm your heart and take away your mind from the bustling city.


TAIWAN MOSQUE

During your visit to Taiwan, you can't miss the opportunity to visit Taiwan mosque and meet with the Taiwanese Muslim people. Some of the famous mosques that you can visit are:
1) Taipei Grand Mosque

2) Taipei Cultural Mosque

3) Long Gang Mosque

4) Taichung Mosque

5) Tainan Mosque

6) Kaohsiung Mosque


FOOD
Halal Certification

The halal-certificate include:
1) Muslim-Restaurant (MR)
2) Muslim-Friendly Restaurant (MFR)
3) Muslim-Friendly Tourism (MFT)
4) Muslim Snack Shop (MSS)
5) Halal Kitchen (HK)

So, when you find this certification or logo, you can be at ease to eat at that place.

I will also suggest some Halal-certificate restaurants for you =)



Ali Baba's Indian Kitchen (Taipei City)
A famous restaurant among South East Asian people. This restaurant served a variety Indian Cuisine that you can choose from. In the afternoon, there is also a buffet prepared for the customers.

Yunus Halal Restaurant (Taipei City)
You can find a delicious Thailand or Yunan meal in this restaurant. The most famous menu here is red curry, lemon fish and Chicken Tom Yam.

Kunming Islamic Food (Taipei City)
This restaurant also served a mouth-watering Yunan and Indian delicacies. A must-visit halal restaurant for Muslim travelers.

Ai-Jia Qingzhen Beef Noodle (Taipei City)
A must-try Chinese Beef Noodle. This traditional Northern China dish is famous even among Non-Muslim and Yusuf Ai, the restaurant owner also appeared in a famous reality show, Rasa Halal Orient.

Thai Wang Muslim Thai Food Restaurant (New Taipei City)
This restaurant is both famous for its beautiful food decorations as wells its delicious taste of the foods. It is a place that served Thailand cuisine.

Li yuan Islamic Snack Food Restaurant (New Taipei City)
This place is also known as 'Little Burma' and the owner originated from Myanmar/Burma. It served a traditional Burma dishes and Indian curry. The dessert in this restaurant is also a must-eat food.

Different Muslim Restaurant (Taoyuan County)
Experience a different taste of Chinese traditional cuisine as the owner, Ma Zi-neng, a Muslim, loves to change and experiment with his menu to create a new taste.

Little India Muslim Restaurant (Taichung City)
The restaurant was opened in 2008 by a Pakistani, Ali and his Taiwanese wife, Even. This place is famous for its Indian and Pakistani cuisine. One of its food that is rarely seen in Taiwan but can be found here is Palak Paneer, a must-try dish for tourists.

Toko Wiwi Restaurant (Chiayi City)
You can find a variety of Indonesian dish and snack that you can choose from to have a taste of Indonesian cuisine.

Warung Sate Muslim (Kaohsiung City)
Located near Kaohsiung Mosque, this restaurant will serve you with a delicious Malaysian or Indonesian meal. One of its well-known menus is 'Satay Kambing' with its sauce and original curry.

***You must inform the restaurant 3-days in advance for a Muslim meal if you want to go to a Muslim Friendly Restaurant (MFR)


TRANSPORTATION

1) Taiwan Railways
A convenient way to get around Taiwan as the railways connect to many towns. There are different type of tickets: Ziqiang Limited Express, Juguang Limited Express, Fuxing Limited Express, local trains and basic trains. You can choose your ticket based on your destination, schedule and budget. The fares are also different depending on its speed.
Hotline: 0800 765 888
Website: http://railway.hinet.net/

2) High-Speed Rail
It connects to 8 stations: Taipei, Banqiao, Taoyuan, Hsinchu, Taichung, Chiayi, Tainan and Zouying. You can also find a fast bus connection for transferring passengers in Taoyuan, Hsinchu, Taichung, Chiayi and Tainan.
Hotline: 8862 4066 3000
Website: http://www.thsrc.com.tw/

3) Taipei Metro & Kaohsiung Metro
You can also use Taipei Metro or Kaohsiung Metro to get around and by using a 'one-day ticket', you can use the metro with unlimited rides from 6 am to 12 pm on the purchased day.
Hotline: 8862 2181 2345
Website: http://www.metro.taipei/

4) Taiwan Tourist Shuttle Bus
This shuttle bus is meant to ease tourists to get around the city and all the bus stop is located at the Taiwan Rail and Taiwan High-Speed Rail.
Hotline: 0800 011 765
Website: https://www.taiwantrip.com.tw/

5) Taiwan Tour Bus
Another way to get around the city is by getting on Taiwan Tour Bus where you can comfortably sit on the bus. The bus operates with a set schedule and fixed destination.
Hotline: 0800 011 765
Website: http://www.taiwantourbus.com.tw

SOUVENIRS/GIFTS

When you went traveling, a souvenir is a must for the people who are waiting for you back home. Some of the famous Taiwan souvenirs are:
1) Taiwan Pineapple Cakes


2) Nougat Crackers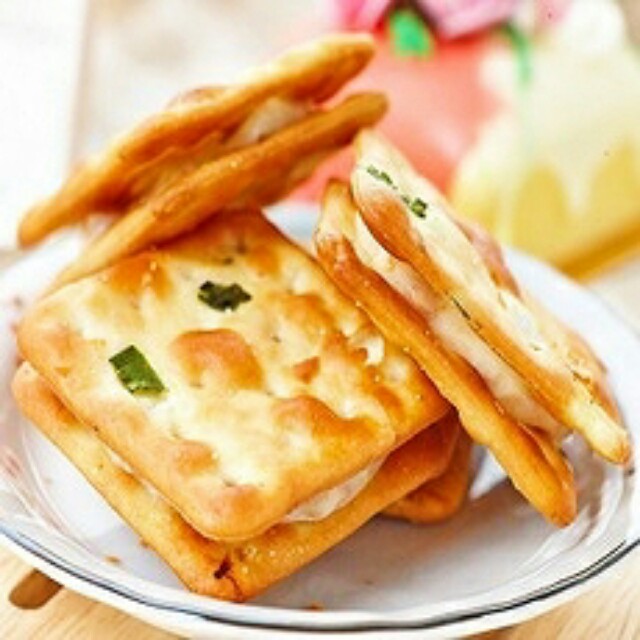 3) Taiwan Tea



4) Chun Cui He (Taiwan Milk Tea)


5) Crystal Glass Handicraft


6) Jade Jewellery



And that's it for my guide list for Taiwan! As you can see, there is a lot of beautiful and interesting places to visit in Taiwan. It will certainly be a healing vacation for you.

You can also visit our AMI Travel website as we provide many tour packages to Taiwan. Click here to get more information on our package.

Happy Traveling!

*****

USEFUL INFORMATION
1) WiFi
Free internet - iTaiwan can be accessed almost in every part of Taiwan for everyone to use. International travelers need to register online and completed their registration at any information centers in order to activate the WiFi. You will need a passport for this service. The accounts can be valid for 30 days, 60 days or 90 days.
Website: http://itaiwan.taiwan.net.tw
2) Visa
Over 40 country are allowed to enter Taiwan without visa including Malaysia for 30 days with conditions.
Check website for more information: https://www.boca.gov.tw/mp-1.html
3) Currency
New Taiwan dollar


VISITOR INFORMATION CENTRE
Travel Hotline: 0800 011 765 (24 hours)


1) Taiwan Tourism Bureau Travel Service Centre (0800-1900)
Hotline: +886 2 2717 3737
2) Taiwan Tourism Bureau, Taoyuan International Airport Travel Service Centre (T1: 0700-2330, T2: 0530-2400)
Hotline: +886 3 398 2194 (T1)
+886 3 398 3341 (T2)
3) Taiwan Tourism Bureau, Kaohsiung International Airport Travel Service Centre
Hotline: 0800 252 550