Bali is definitely the most famous island in Indonesia. While the rest of Indonesia is predominantly Muslim or Christian, the local people of Bali are mostly Hindus. Because of that, there's an abundance of Hindu temples in Bali. Some even date back nine centuries ago! Below I have listed some of the most famous temples:
Pura Tanah Lot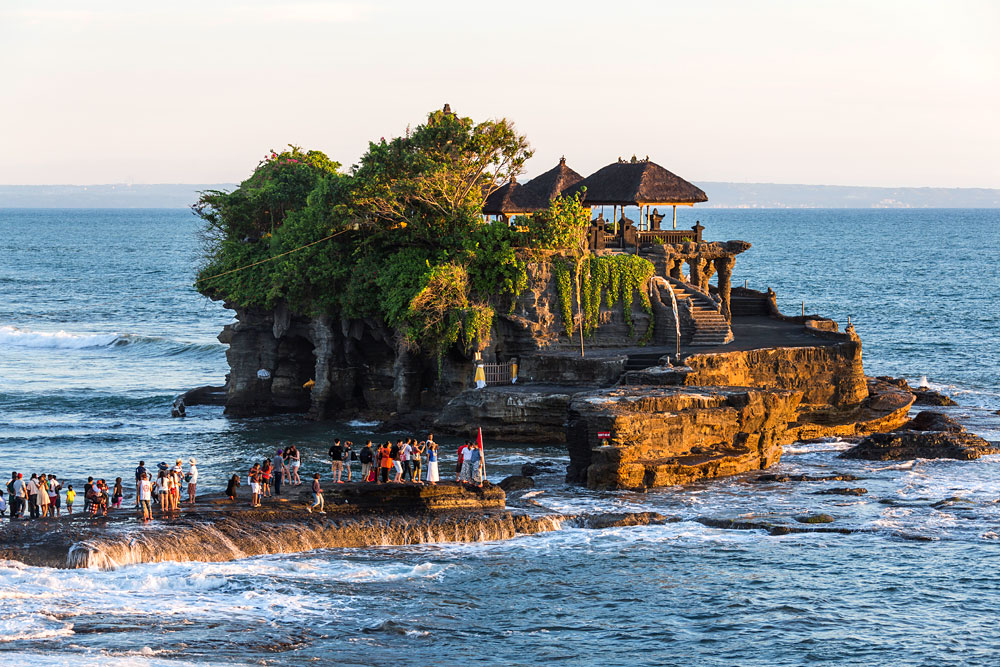 Tanah Lot temple is a Hindu temple that stands on a solid rock overlooking the Indian Ocean. It is one of the best places to watch the sunset. The name of the temple was derived from the word 'tanah' and 'lod/laut' which mean land and sea respectively.
Pura Besakih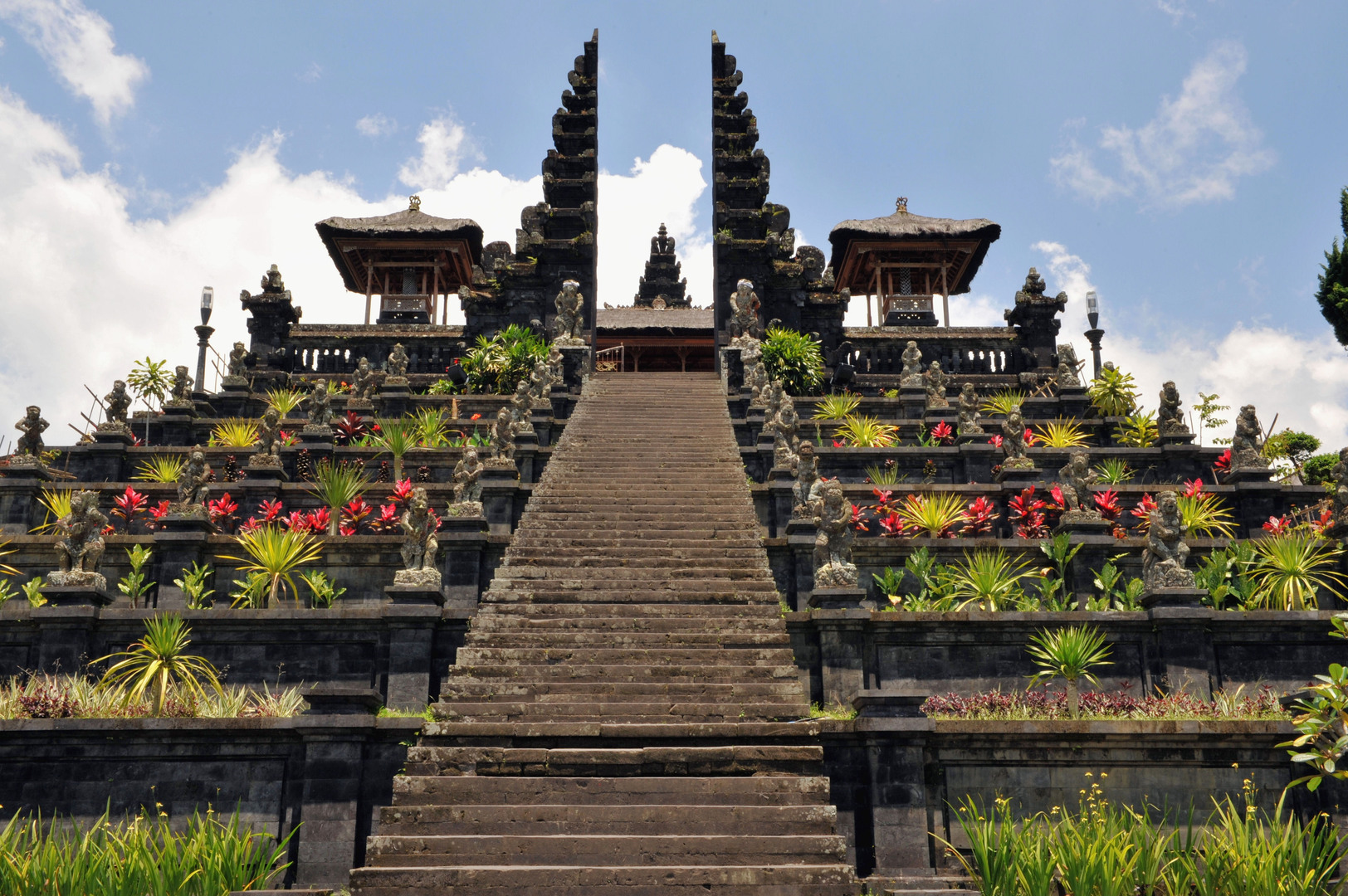 Besakih temple is known as the Mother Temple of Bali and the most important one for the whole island. It is unique because it consists of 80 individual temples and located on the southern slopes of Sacred Mount Agung.
Pura Luhur Uluwatu
Uluwatu temple is one of the nine directional temples of Bali. This temple is meant to guard Bali against evil spirits. In the old language, Luhur means 'something of divine origin', Ulu means 'land's end' and Watu means 'rock'. The name is definitely fitting for the temple as it is located at the edge of the rock overlooking the sea.
Pura Taman Ayun
Taman Ayun literally translates as 'beautiful garden' and it is definitely one of the most beautiful gardens in Bali. This temple is listed under UNESCO world heritage site because of its historical and cultural value.
Pura Ulun Danu Bratan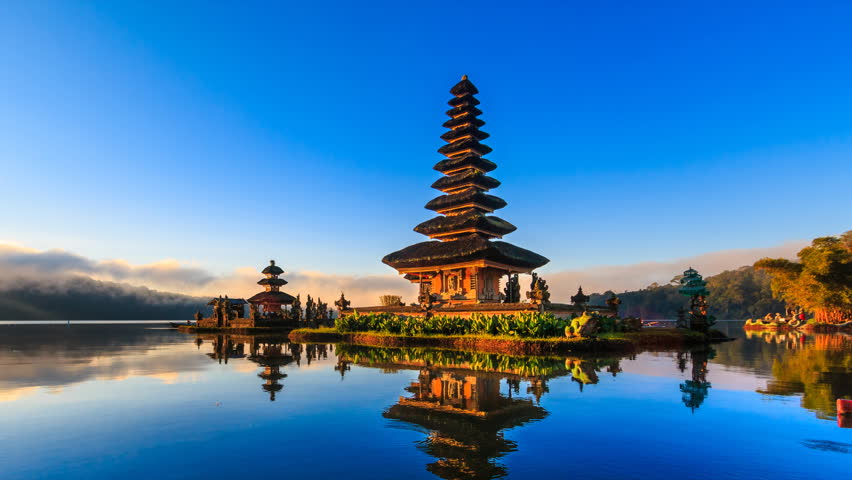 This temple is one of the most prominent temples in Bali for its beauty and history. It was named after the Goddess Danu, queen of water and also known as the goddess of beauty and fertility.
Pura Tirta Empul


The name of the temple translates to "holy water spring" in Balinese. The temple was dedicated to Vishnu, Hindu God of Water. The "Jaba Tengah" is the most famous part of the temple because it contained purification pools. The water in the pools are believed to have magical powers and local Balinese go there to purify themselves.
If you are interested to know about the packages we offer, please click here for more information.

I hope you find this article helpful.

Happy traveling!